IFAPA - A Resource for Iowa's Foster, Adoptive & Kinship Families
For over 40 years, the Iowa Foster and Adoptive Parents Association has been serving as a resource to foster, adoptive and kinship families in Iowa. IFAPA is a non-profit organization that empowers, supports and advocates for these families. Membership with IFAPA is free for Iowa's foster, adoptive and kinship families.
LEARN MORE ABOUT IFAPA
IFAPA Workshops for Foster & Adoptive Parents & Workers
SATURDAY, JAN. 10
Law & Order: Foster Care
Ankeny, 9am-12:15pm (FREE CLASS)
Why Can't They Stop:
Addiction & New Drug Trends
Ankeny, 1:30pm-4:45pm (FREE CLASS)
Putting the Myths & Misunderstandings
on Sleep Disorders to Bed*
Cedar Falls, 9am-4:30pm (FREE CLASS)
From Fear to Love:
Beyond Consequences II*
Cedar Rapids, 9am-4:30pm (FREE CLASS)
Don't Worry About It! Anxiety, Panic & Obsessive Compulsive Disorder*
Davenport, 9am-4:30pm (FREE CLASS)
SATURDAY, JAN. 17
Mandatory Child Abuse
Reporter Training
Ankeny, 9am-12:15pm (FREE CLASS)
CPR & First Aid
Ankeny, 1:15pm-5:30pm (COST - $40)
Stick to It: Maintaining a Challenging Placement
Council Bluffs, 9am-4:30pm (FREE CLASS)
Bullying - What's a Parent to Do?
Sioux City, 1:30pm-4:45pm (FREE CLASS)
To register for one of the above classes,
call 800-277-8145 ext. 1 or register here.
* Classes also approved for SW CEUs

Current News

New Trainings this Winter!
IFAPA has posted our winter training schedule on our website for parents and social workers. This schedule consists of classes scheduled January through March. IFAPA is offering ten new training topics this winter and may of our other classes were new in the fall.
VIEW IFAPA TRAINING SCHEDULE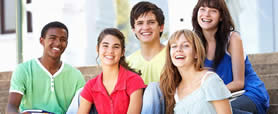 Does Your Foster Teen (age 16+) Need $300?

Special Funding Available for Teens
IFAPA has received special money from Chaffee Funds for teens (ages 16 and older) in foster care that can only be requested through June 30, 2015. These grants will be available for up to $300 per youth for items such as extra-curricular activities, senior pictures, prom attire, class rings, class trips, summer camp, college application fees, etc. This funding is for all teens (16 years and older) in a foster care placement including shelter, foster family homes, group care, and supervised apartment living. To apply, complete a FRIENDS APPLICATION.