IFAPA - A Resource for Iowa's Foster, Adoptive & Kinship Families
The Iowa Foster and Adoptive Parents Association is a non-profit organization serving as a resource to foster, adoptive and kinship families in Iowa. Membership with IFAPA is free for Iowa's foster, adoptive and kinship families. IFAPA provides training, peer support and resources to promote safety, permanency and well-being for Iowa's children. Read more
IFAPA Workshops for Foster & Adoptive Parents & Workers
SATURDAY, AUG. 2
CPR & First Aid
Cedar Rapids, 1:15pm-5:30pm (COST $50)
Supporting Healthy Attachment Across the Developmental Spectrum
Clinton, 9am-4:30pm (FREE CLASS)
L.E.A.N. Start -
Lifestyle, Exercise, Attitude, Nutrition
Marshalltown, 9am-4:30pm (FREE CLASS)
PTSD in Children and Teens
Sioux City, 9am-4:30pm (FREE CLASS)
SATURDAY, AUG. 9
Bullying - What's a Parent to Do?
Ankeny, 9am-12:15pm (FREE CLASS)
CPR & First Aid
Davenport, 1:15pm-5:30pm (COST $50)
SATURDAY, AUG. 16
Developmental Considerations for
Foster Children
Ankeny, 9am-4:30pm (FREE CLASS)
Working with Birth Families
Cedar Rapids, 9am-4:30pm (FREE CLASS)
Beyond Consequences: A Love Based Approach to Helping Children with
Severe Behaviors
Council Bluffs, 9am-4:30pm (FREE CLASS)
Mandatory Child Abuse
Reporter Training
Davenport, 1:30pm-4:45pm (FREE CLASS)
Attachment - What Does It Mean?
Waterloo, 9am-12:15pm (FREE CLASS)
Allakazam! - Does it Take Magic to
Create a Healthy, Positive Attachment
with Foster and Adoptive Children?
Waterloo, 1:30pm-4:45pm (FREE CLASS)
To register for one of the above classes,
call 800-277-8145 ext. 1 or register here.
* Classes also approved for SW CEUs

Current News

IFAPA's Appreciation Day for Iowa's Foster, Adoptive and Kinship Families!
Saturday, August 23, 2014
DEADLINE: All ticket orders must be received no later than Friday, Aug. 15th.
FAMILY TICKETS: $22 per ticket for all immediate foster and adoptive family members 4 years and older living in your home. All children 3 and younger are FREE!
GUEST TICKETS: Tickets may be purchased for other family members (not living in your home) or friends for $27 per person. (Regular tickets are $40 each)
METHODS OF PAYMENT: IFAPA will accept credit card, check or money orders. If you plan to pay with a credit card, all ticket orders/payments must be completed on IFAPA's website (see link below). If paying by check or money order, please mail with order form (below) to IFAPA. Make checks payable to IFAPA.
VIEW FLYER & MAIL-IN REG. FORM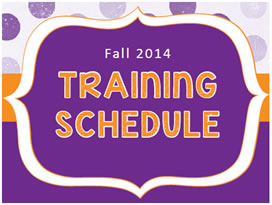 IFAPA has posted our fall training schedule on our website. This schedule consists of classes scheduled September through November. IFAPA is offering ten new training topics this fall!!
VIEW OUR TRAINING SCHEDULE