Resource Information Specialist (RIS)
What is a Resource Information Specialist?
IFAPA's Resource Information Specialist oversees the Peer Liaison program which includes eleven staff members across the state of Iowa that provide support, advocacy and training options to foster, adoptive and kinship families. Besides overseeing the day-to-day operations of this program, our RIS also provides foster/adoptive families with available resources through e-mail and phone support. IFAPA's RIS can help families successfully meet the challenge of parenting their foster and adopted children through support, knowledge of available services and resources, training opportunities, educational resources, connections to other foster/adoptive families, and local support groups.
IFAPA's RIS can help families with a variety of topics including:

Working with birth families
Explaining foster care and adoption to children
Understanding children's mental health
Seeking out respite options
Dealing with behavior challenges
Choosing a therapist who is adoption/foster care sensitive and more!
How to Contact IFAPA's RIS: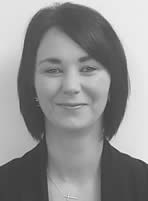 Stephanie Clark
Office: 800-277-8145 ext. 7 or 515-289-4567 ext. 7
Cell: 515-777-8564
Email: sclark@ifapa.org