IFAPA Conferences
IFAPA hosts a spring and fall training conference every year for foster and adoptive parents, kinship caregivers and social workers. All of our conference trainings are approved for foster parent credit and many are also approved for social work CEUs. Families/social workers have the option to attend the full-conference or may choose to attend only Friday or Saturday. Our conferences offers many great training opportunities you cannot find anywhere else!
IFAPA's Fall 2016 Conference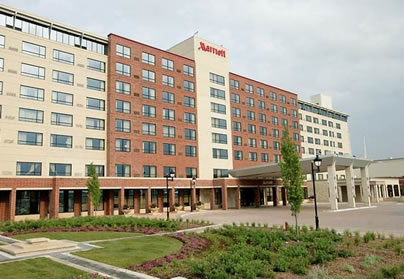 ABOUT THE CONFERENCE
Friday & Saturday, October 28 & 29, 2016
Coralville Marriott Hotel & Conference Center
VIEW CONFERENCE AT A GLANCE FLYER

CONFERENCE LOCATION
Coralville Marriott Hotel & Conference Center
300 East 9th Street, Coralville
To make room reservations, call: 319-688-4000
The conference room rates are $89 per night (taxes not included). A block of rooms has been reserved for Thursday, October 27th; Friday, October 28th and Saturday, October 29th. Please be sure to mention you are attending the IFAPA Conference to receive this special rate. Only a limited number of rooms will be reserved for the IFAPA Conference so they are on a first-come, first-serve basis. Hotel reservations made after Friday, Sept. 23rd will be given the current room rate being offered by the hotel.
PARKING FEE
Please be aware there is a $5 parking fee per day for conference attendees / overnight guests.
HOW TO REGISTER
REGISTER BY MAIL

Phone registrations will not be accepted.
REGISTRATION DEADLINE
All registrations must be postmarked by Wednesday, October 19, 2016.
CANCELLATION REFUND DEADLINE IS WEDNESDAY, OCTOBER 19, 2016 - NO EXCEPTIONS. A confirmation letter will be emailed to all registered participants the week of October 24, 2016. VIEW CONFIRMATION LETTER
Call for Spring 2017 Conference Presenters
Are you interested in being a conference presenter at IFAPA's Spring Conference April 7-8, 2017 in Des Moines, IA? This two-day conference will bring
together foster, adoptive and kinship parents as well as human services
professionals from across Iowa with the goal of learning ways to best care for and support children in foster and kinship care as well as children who have been adopted. Download the form below to complete and submit your proposal via email to IFAPA's Training Coordinator at jclarkalbrecht@ifapa.org. For additional information including potential topic ideas, view the PROPOSAL FORM. Proposals are due by October 31, 2016!